Landscaping is an essential part of home improvement, adding value to your property, enhancing its beauty and providing valuable extra outdoor living space. If you're looking to spruce up your garden, you'll probably start by getting quotes from various landscaping contractors. Whilst it might be tempting to choose the cheapest option, going for the lowest quote might not always be the best decision in the long-run.
In this week's blog, Connor Healy explores why a cheaper quote for landscaping work isn't always the best option…..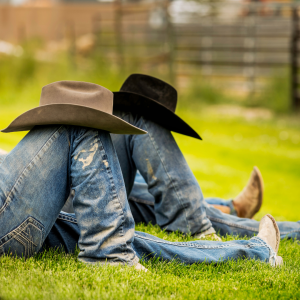 Quality of Work: One of the most significant concerns when it comes to landscaping is the quality of work. Cheaper quotes may indicate that the contractor is cutting corners by using cheaper materials, hiring inexperienced workers, or rushing through the job. The result is often a poorly executed project that requires fixing further down the line, which can end up costing you more than the original quote.
Experience and Expertise: Another factor to consider is the experience and expertise of the landscaping contractor. A cheaper quote may mean that the contractor is new to the industry or lacks the necessary skills to carry out the job to your satisfaction. A more experienced and knowledgeable contractor will be able to offer you valuable advice on the best plants and materials to use, ensuring that your landscaping project is not only beautiful but also functional and sustainable in the long-term.
Hidden Costs: Cheaper quotes often come with hidden costs that are only revealed after the work is completed. These additional costs can include extra labour fees, additional materials, and unforeseen expenses that were not included in the initial quote. This can leave you feeling frustrated, financially burdened and in some cases with an unfinished garden project.
Warranty and Guarantees: A reputable landscaping contractor will offer warranties and guarantees on their work. This gives you peace of mind, knowing that if anything goes wrong with your landscaping project, the contractor will fix it at no additional cost. Cheaper quotes may not include these warranties and guarantees, leaving you without any recourse if something goes wrong.
Reputation and References: Finally, it's essential to consider the reputation and references of the landscaping contractor. A reputable contractor will have positive reviews from satisfied customers, while a cheaper quote may indicate a contractor with a less-than-stellar reputation. You can ask for references from the contractor and check online reviews such as Google My Business to ensure that you're working with a reputable contractor.
In conclusion, a cheaper quote for landscaping work may seem like an attractive option, but it's not always the best choice. It's important to consider the quality of work, experience and expertise, hidden costs, warranties and guarantees, and the reputation and references of the contractor before making a decision. Investing in a reputable and experienced landscaping contractor may cost more in the short term, but it will save you time, money, and frustration in the long run.
Healy Fencing and Landscaping have been working in the landscaping industry for decades with knowledge and experience passed down through generations of the Healy Family. We offer a 6 year guarantee on materials and workmanship as standard and our quotes include all materials and labour required with no hidden costs.
If you would like to arrange a site visit to your property to discuss any upcoming landscaping and fencing project and obtain a cohesive quote for works, please do get in contact with Conner, Lee and the team. We'd love to make your garden dreams a reality.